Students share their thoughts
after the first 4 Weeks of Classes
"This course taught me about the structure of a Kingdom business, and its role in winning souls for Christ." – Perry
"I learned from my strategy course that my competition can be my market. Before this course I had never thought in this way. I also learned that as a Christian business, I must seek to be a triple bottom line company." * – Kenneth K.
"Strategy and the Kingdom of God empowered me to have a different mindset about Christianity and God: how a Christian businessman/woman needs to think as compared to a normal businessperson. It taught me to be intentional, know my strengths, resources, relate with other businesses as Christ did with the world. It opens a whole other side of business I would normally not consider. I'm so glad I signed up for this course." – Christine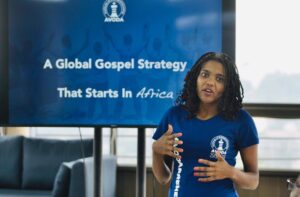 "This course has taught me and triggered me into thinking about doing business in God's way. I did not know that a Christian business goes beyond just paying tithe and giving charity to people or the church. I pray that I do well in applying this to my life." – Peter
"This course is helping to grow the mindset and show what exactly we can do in our daily business as Christian to teach the gospel through business." – Olivier
"Your material is so relevant.  Something happens at work, and I come to class and your presentation directly addresses the situation!"   – Doreen
"You have given us tools to work with as we develop and equip the most important resource of all: People."   – Kenneth
* Editor's note: Most secular businesses or what is actually taught in an MBA program is a double bottom line (revenue and social good). As a Christian business, we have to be about "triple bottom line" which is revenue, social good, and Kingdom impact.