Joshua Agonya
AVODA Content & Marketing Director
AVODA students recently completed a unique and exciting section of their entrepreneurship program: "Ideation"– the formation of ideas or concepts; from Idea to Practice. 
Ideation is the third step in the design thinking process: Empathize, Define, Ideate, Prototype, & Test. 
Although AVODA does not employ the exact methodology of design thinking, we use this concept of ideation to bridge the gap between the entrepreneurs' current businesses and/or developing business ideas.
The goal of the course is to have entrepreneurs get out of their learning zone – the classroom – and get "out there" in well-coordinated & purposeful field trips to local business owners' sites, factories, and offices. We also have international business owners and entrepreneurs call in to inspire and challenge the entrepreneurs with global practices and trends. 
The entrepreneurs get a firsthand field experience by:
Listening to older, successful business leaders relate their successes and failures
Witnessing the operations of businesses and reflecting on the gaps in their strategy marketing, finance, and team structures. 
Proposing solutions to those gaps and applying these lessons to their own businesses and business ideas
There are currently four categories of entrepreneurs at AVODA:
The small business owner who is looking for knowledge, tools, & investments to grow their business. Ideation enables them to see their current businesses from a neutral lens and ask deeper questions they wouldn't have otherwise asked.
The startup entrepreneur who is looking for a community, knowledge, and funds to launch a new profitable, repeatable, and scalable business model. Ideation empowers them to scrutinize current business models and look for opportunities and gaps to be harnessed.
The intrapreneur who wants to build a new venture within their current organizations or want to approach their jobs with an entrepreneurial passion. Through the field trips, they are better able to acknowledge the gaps within their organizations as they take an outsider's view. With the tools obtained, they can propose solutions to their managers and bosses.
The consultant or employer-entrepreneur who already has some kind of business and wants to streamline and organize their skills to become consultants. Through ideation, they can find consulting clients to test their business models. 
Examples Of Field Trips Experienced In 2022:
Day 1 – Our exciting, "expedition-like" module began at Bake4Me with Brenda Sekabembe, the CEO & Founder.  Our entrepreneurs were impressed by her story of humble and long beginnings. She is now enjoying the fruits of her resilience and persistence. (Photo with students above.) Bake 4 Me Ltd has been in existence since 2004. They are passionate about anything concerning cakes. They now have five (5) branches around major routes in Kampala. They can create a mind-blowing center piece from any color theme and yet keep their prices pocket friendly. Amazing fact: 
 she began with UGX25,000 ($7) in capital.
Day 2 – On this exploratory trip, we had an in-depth conversation with Jennifer Mwijukye, the founder & CEO of UniFreight (4th from the left). Her beginnings when building the global logistics empire, is one of those benevolent accidents, excitement, disappointment, and everything in-between. Unifreight GROUP of Companies is one of the oldest and most reputable clearing and logistics firms in Uganda Among many things she stressed to our students how vital character is. For an employer, you have a responsibility to your employees beyond contract clauses. She also shared her expertise on the fundamentals of EXIM (export & import) industry to the inspiration of our entrepreneurs. Jennifer has won several accolades including one as "Most Influential Woman CEO" on both national and continental level.
Day 3 – Pearl Royal Salons with Margueritte Tandekwire, CEO & Founder. Margueritte has a comprehensive expertise in the beauty and wellness industry. She started her salon back in the 90's serving a then under-served community of expatriates. She built her career on solid foundations of her faith, integrity, and quality of work that she's never had to advertise. Her heart for building flourishing communities is contagious. Our entrepreneurs left inspired to do the same. (Photo with students above.) 
Day 4 – Mark Wells, a seasoned entrepreneur connected with our students via zoom. Mark has been through difficult times over and over, failed, and also succeeded. His entrepreneurial excursions included real estate sales, construction and development, building a little over 100 architectural homes from 1980 to 1987 and developing four subdivisions during that time. His enthusiasm and desire to encourage other entrepreneurs brought about many questions from the Ugandan students.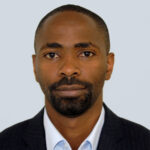 Day 5 – Coaston Ahumuza: As an accountant with an eye for risk and hunger for growth, he strives to create value for clients through sustainable profitability. From startups to contractors or small and medium size companies.
Day 6 – Marcelo Vieira, the president of African Business Institute (ABI), AVODA's sister organization. He is a driven executive manager and strategist with comprehensive management expertise and extensive international and cross-cultural professional experience. He is very passionate about entrepreneurship and impact investment. He started AfroChic, a venture in the fashion industry during COVID. They export some of the best African designs to Brazil and beyond.
What Is The Future Of Ideation?
Clients/partners for AVODA & its entrepreneurs: Some of the businesses we visited have either been approached by our entrepreneurs as clients or partners. Denis Ouma, class of 2022, was approached by one of the businesses to lead a family foundation for the disabled. They are having constructive conversations to iron out the details. Dennis is also developing "Disability Consulting Frameworks" to test with the businesses we visited since they are not proactive in seeking healthy disability practices such as easy access to premises for disabled persons.
Coaches and Mentors: With the businesses we visited, we are creating a mentorship model where local businesses owners can provide 30 mins of their time to empower AVODAPRENEURS. You can also sign up to mentor an entrepreneur here: https://miwaza.wufoo.com/forms/k1i0jt1b059hr12/